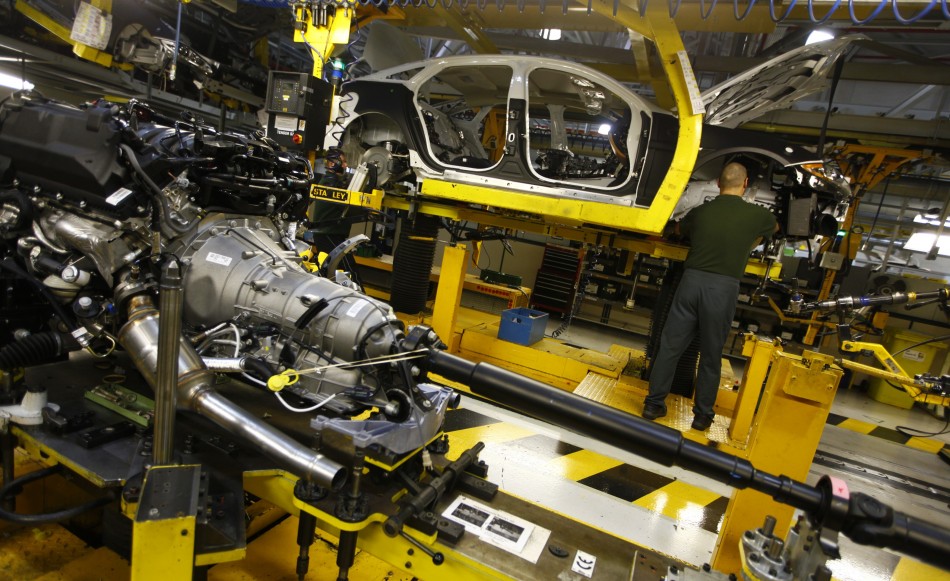 Image Courtesy : ibtimes
Sterling leaps against the dollar. Britain's manufacturers have started and continued to flourish after new figures showed the sector enjoyed one of the best quarters of the past two decades. The pound limbed to a more than five-year high against the U.S. dollar Tuesday after a stronger-than-expected reading of manufacturing activity in the U.K. The pound bought as much as $1.715, compared with $1.710 late in June, after data firm Markit said its manufacturing purchasing managers index rose to 57.5 in June. Economists, on average, expected a reading of 57.0. UK manufacturing continued to flourish in June, rounding off one of the best quarters for the sector over the past two decades.
The Pound climbed to a fresh high, rising to its strongest level against the dollar for five and a half years, as a bullish report from manufacturing firms suggested that the recovery was steaming ahead. Sterling pushed to around $1.716 during the day. The latest survey of UK industrial companies by Markit and the Chartered Institute of Purchasing and Supply (CIPS) indicates the largest industrial expansion in 20 years, helping to drive the pound further upwards. The purchasing managers' index (PMI) reading came in at 57.5 last month, far above the neutral 50 mark that separates growth from contraction.
The figure also improved from May's 57 and was the highest since November – when combined with the previous two months, manufacturing businesses are reporting the strongest growth quarter in two decades. There is a strong indication of employment growth, for the 14th month in a row, suggesting that the unemployment will continue its significant decline in the months ahead. Manufacturing employment grow mainly in the small and medium sized businesses.
However, economists are now increasingly starting to argue that the expansion will accelerate. Growth may have picked up pace in Q2, according to Martin Beck.  Now there is a new expected quarterly expansion of around 1 per cent, which would be the highest rate since 2007.