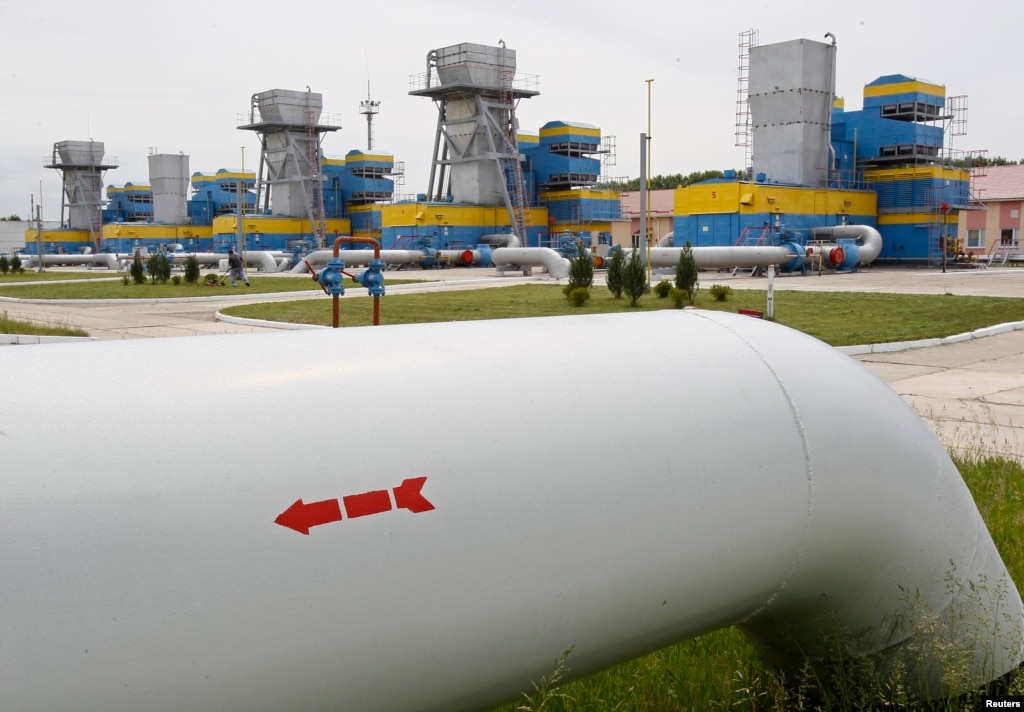 Image Courtesy : gdb.rferl.org
There have been several disputes over gas deals between Russia and Ukraine in the past. Mainly between Ukrainian oil and gas company Naftohaz Ukrayiny and Russian gas supplier Gazprom over natural gas supplies, prices, and debts. The dispute which began in March 2005 over the price of natural gas supplied and the cost of transit has led to Russia cutting the supply of gas to Ukraine in June 2014.
Current Development in Russia-Ukraine Gas Dispute
The current situation is that Ukraine has been chronically behind on payments for the gas needed to heat homes and fuel its industries. The gas conflict is part of a wider dispute over whether Ukraine aligns itself with Russia or with the European Union. It comes in the midst of the severe crisis in relations between the two countries that has followed Russia's annexation of Crimea in March. Ukraine accuses Russia of supporting a separatist insurgency in its eastern regions, which Russia denies.
The reason being that it all started in 2006 when Gazprom cut supplies to Ukraine for three winter days. The second cut-off three years later, when Gazprom accused Ukraine of siphoning supplies that were destined for Western Europe, made Europe realize that it was over-reliant on Russian energy. Since then, Europe has built more gas storage capacity and expanded pipeline networks but not to the point where it can do without Russian gas.
However, the motive behind this move being uncertain but Gazprom, the world's biggest gas exporter and Russia's top stock-market company, said the gas shut-off was owing to unpaid bills worth $4 billion. But the Ukraine government argued that Russia was simply applying political and economic strong-arm tactics as tensions between the two countries reach a record high.
Solutions and Negotiations Currently Discussed
After Russia cut off gas to Ukraine on 16th June in a dispute over unpaid bills that could disrupt supplies to the rest of Europe and set back hopes for peace between the former Soviet neighbors, but according Gazprom's spokesman Sergei Kupriyanov, the pipeline to Ukraine also carries gas meant for Europe, but Kupriyanov said that the supply to Europe will continue as planned. Ukraine has the obligation to make sure the gas will reach European customers. And also added that since Ukraine had paid nothing for the gas by Monday, from now on the company would demand that Ukraine pay in advance for any future deliveries.
According to the European Commission, initially Ukraine was ready to accept a compromise in talks in Kyiv of paying $1 billion now and more later, but Russia did not accept the offer. But amidst this shortage, Ukraine's Naftogaz company head Andriy Kobolev said Ukraine can manage without Russian gas until December, as it had recently struck a deal with Slovakia that would allow Russian gas to be pumped from Slovakia to Ukraine. Slovakia would allow an initial flow rate of 3.2 billion cubic meters per year, which will be rising to as much as 10 billion cubic meters by the end of 2015. And that would be enough to meet almost 20% of Ukraine's gas needs.
There is still some skepticism in this whole dispute as according to the analyst Tim Ash at Standard Bank PLC, Russia is cutting off only the gas meant for Ukraine, but that Ukraine could in theory simply still take what it wants since the gas runs through pipelines in Ukraine to Europe.