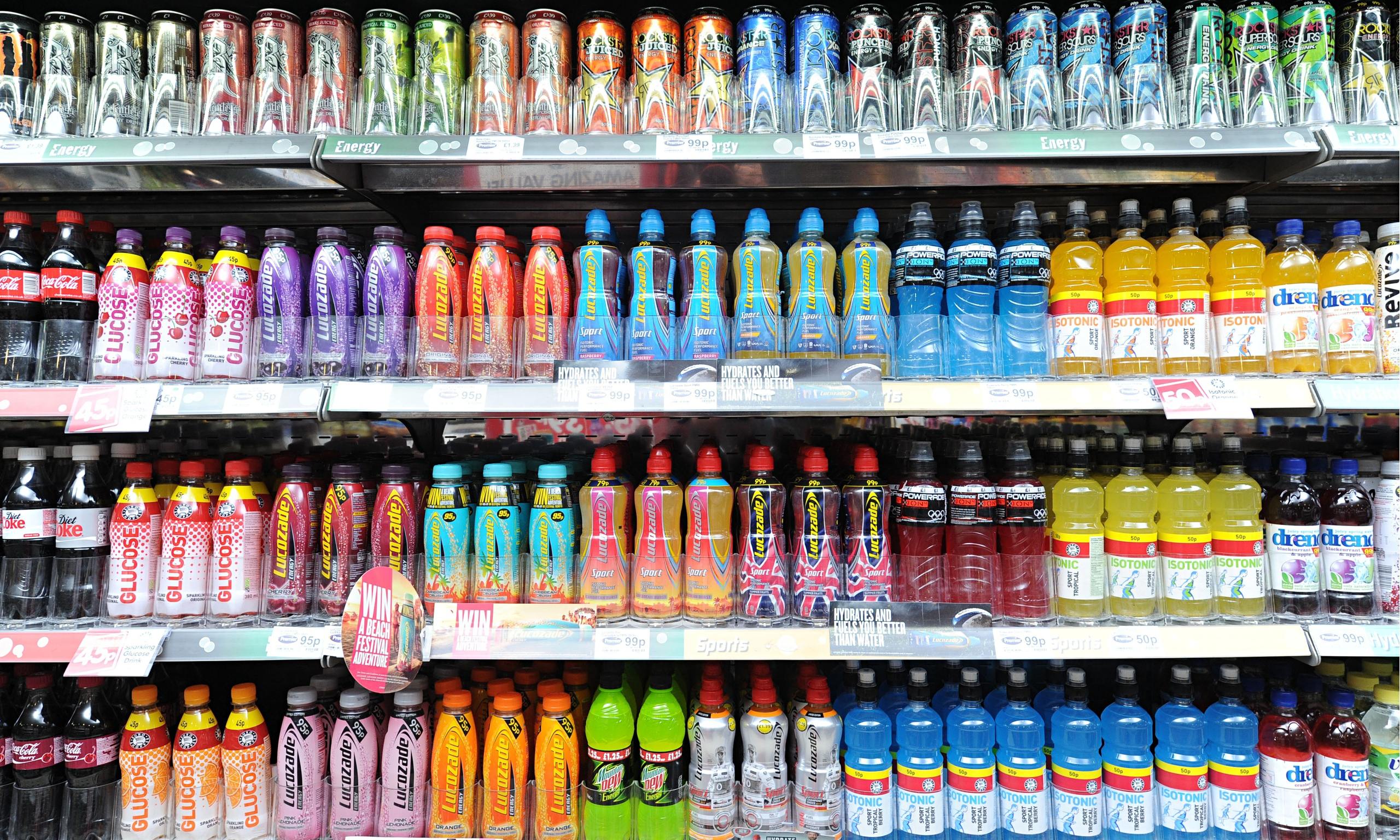 Image Courtesy : http://static.guim.co.uk
A campaign group has called on the government to introduce a sugar tax to discourage consumption of sweetened soft drinks. Action on Sugar said it had developed a seven-point plan to curb childhood obesity following a request for its views from the health secretary, Jeremy Hunt.
The measures include bringing in a sugar tax, limiting the availability of ultra-processed foods and sweetened soft drinks, and banning junk food sports sponsorship. The group's chairman, Professor Graham MacGregor, said, Obesity in children leads to the premature development of cardiovascular disease, stroke, heart attacks and heart failure, which are the commonest cause of death and disability in the UK. A tax could be put on fizzy drinks and biscuits could be emblazoned with health warnings in a new strategy to slash the nation's sugar intake.
A report commissioned by a Government agency says that targeting soft drinks would be an easy option in the war on sugar. It estimates that a 20 per cent tax on fizzy drinks – which would raise the price of a can from 70p to 84p – would cut the number of overweight Britons by more than a quarter of a million.
The 'options for action' document, which was prepared for Public Health England, identifies six possible ways of reducing sugar intake: a tax on sugary drinks; foods being reformulated to contain less sugar; a cut in portion sizes; advertising rules being tightened; health warnings on sugary products; and encouraging farmers to grow fruit and vegetables instead of sugar beet. The draft report describes sugary soft drinks as 'low-hanging fruit' – or an easy target – and says a 20 per cent sugar tax would reduce obesity rates by 1.3 per cent. It argues that the move would have public support, 'especially when health benefits are emphasized.
According to figures released by the Organisation for Economic Co-operation and Development (OECD), Australia climbed to fourth in their rankings of advanced nations with the largest proportion of obese citizens. They found that 28.3 per cent of the population are now obese, behind the US, Mexico and New Zealand. It is also in the top ten countries in the world per-capita for consumption of soft drinks. a 20 per cent sales tax on the price of a soft drink would add around $A18 to the annual tax bill of households. The team say that the higher prices would be more than outweighed by the health benefits of people reducing their intake of soft drinks. For average consumers of these beverages, the reduction in bodyweight would be relatively modest at 0.3 kg, but for individuals who drink a lot of these drinks, the reduction could be up to 2.1 kg per year.
The effects would be even more striking if a 20 cents per litre volumetric tax were applied. They found that it could lead up to 3.64 kilograms in weight loss in people on low incomes who consume large amounts of sugary drinks. This is because people who are big consumers of sugary drinks usually buy multipacks. As a volumetric tax is based on the volume of drink sold, consumers would have to pay more, which could deter them from making larger purchases.